Studio-Link
High quality interviews and recordings via internet (VoIP). Installation Instructions and Manual.
"Podcasters, radio journalists and musicians: all of them need high quality audio-connections via the internet" - Studio-Link Website
Studio-Link: Installation for Linux / Mac und Windows.
Studio-Link: desktop icon on the broadcasting studio computer:

Studio-Link broadcasting studio volume-control (pulse audio soundcard configuration)
Playback (ger. "Wiedergabe")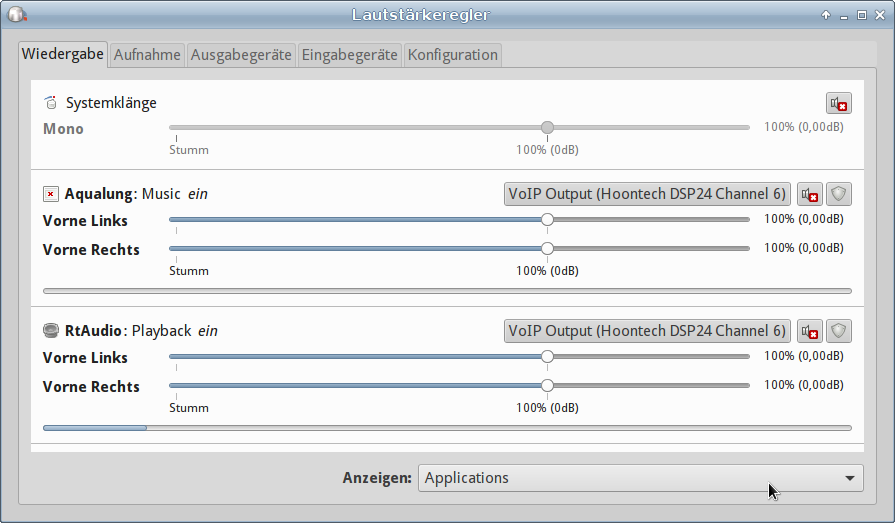 Recording (ger. "Aufnahme")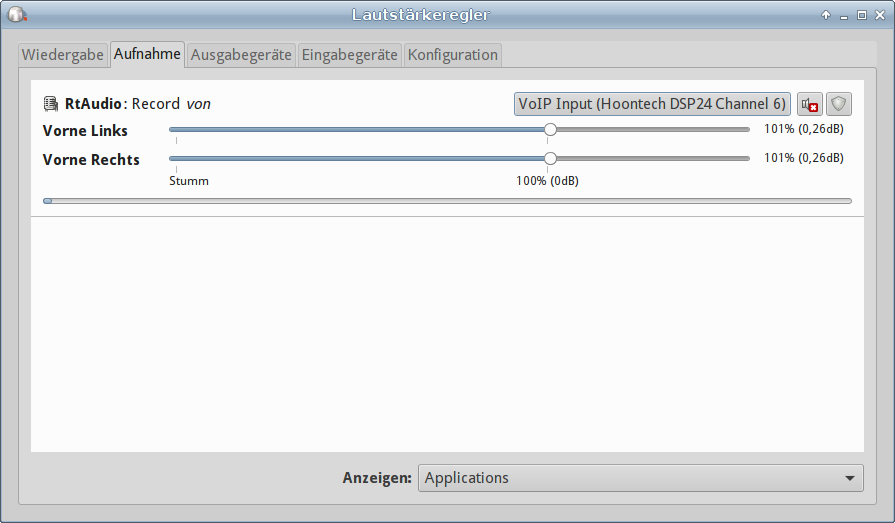 Controlling audio-levels at Studio-Link
Voice/audio levels are fine up to the orange indication, but should never extend to the red zone! Please adjust the gain settings as provided within your OS (Linux, Mac, Windows).

The voice/audio levels can be monitored before recording: the "echo" function supports a rehearsal by speaking into the microphone and receiving the signal back from the "Studio-Link" server. Now you can listen to the sound recording of your own voice and adjust the levels.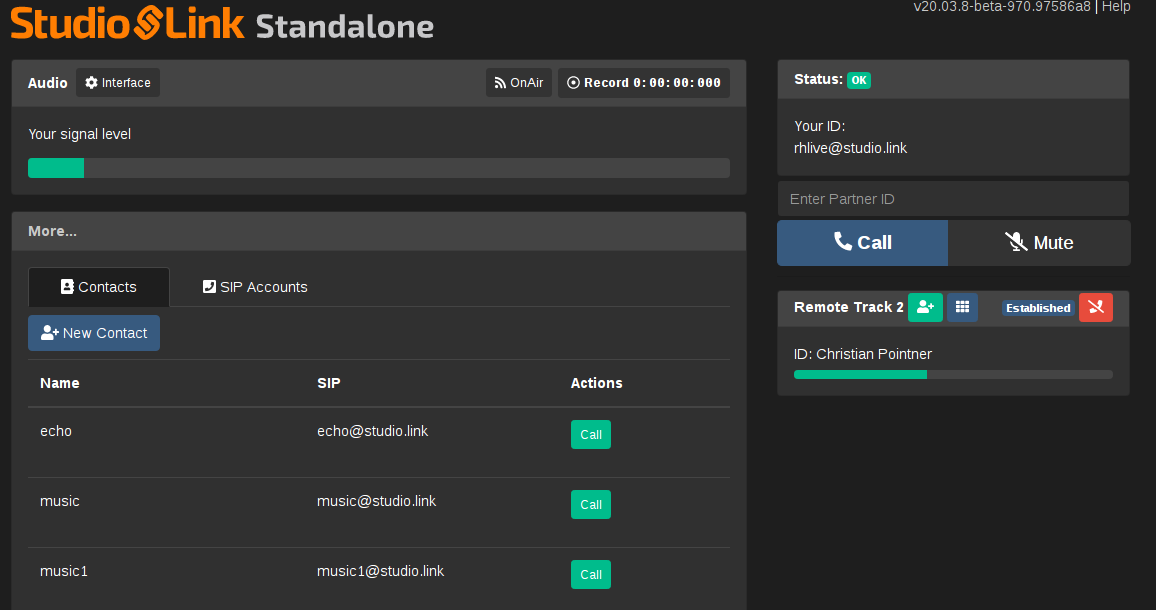 Accepting callers at Studio-Link
If guests are calling a pop-up screen appears at the top level of your monitor-screen.

Recording
To record interviews push the recording button in the upper "Studio-Link" window. Each participant will be recorded on a seperate track. The benefit shines when it comes to editing: all tracks can be edited separate from each other. All files are stored as "flac", the "free lossless audio codec" which provides compression but high quality.
Pushing the recording button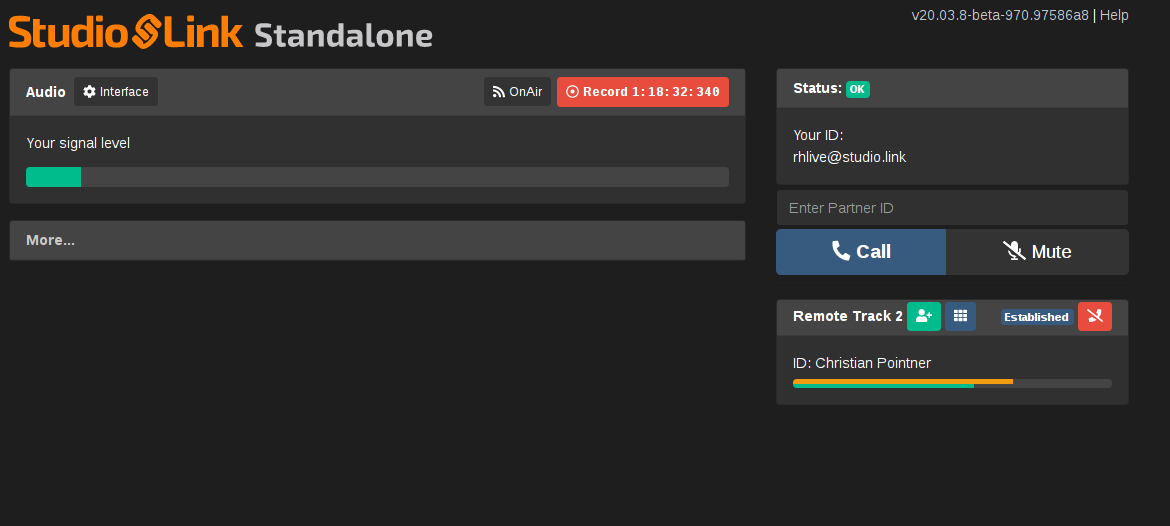 Recorded files at local drive - file stystem